Follow the below instructions to add your visitor to Arke
Selecting your visitor
There are two ways you can add a visitor to a visit with the Arke app: 
Allowing Arke to access your contact list so you can select a contact 
Inputting the phone number manually into Arke manually
If you would like your contact list as a convenient way to invite your visitors, 
To create a visit in the Arke app, all you need to do is tap the 'Invite' icon on the main menu, placed on the bottom of the mobile screen.

Then select a visitor from the phone address directory and then select when you want to invite the visitor, or leave this saying 'Now'. 

Then tap the green icon that says 'Invite your visitor', your visit will be created.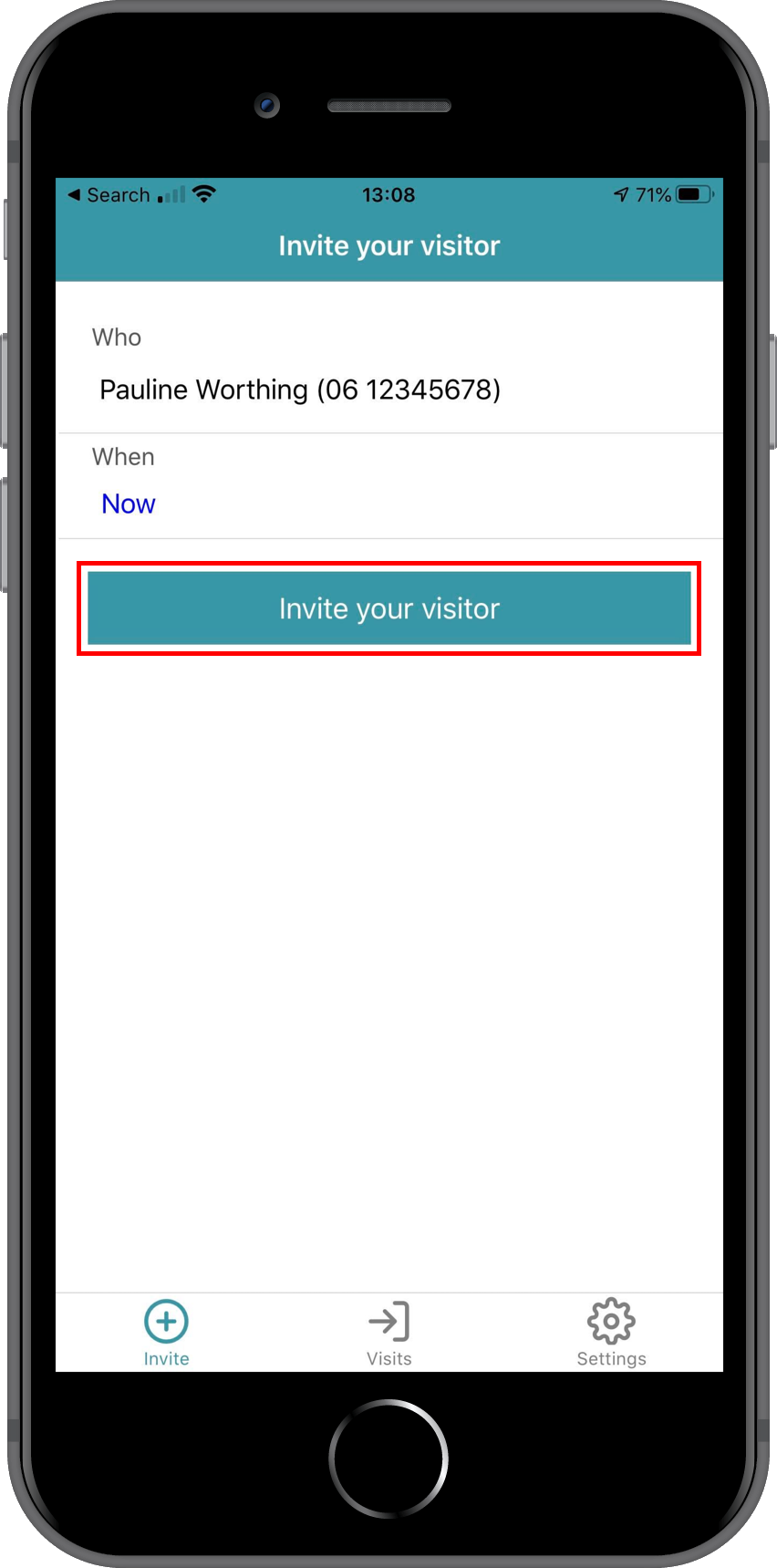 To invite a visitor, it needs to be registered in your phone address book 

Make sure that Arke has access to your phone address book (you will be asked during the installation of the app)

The visitor won't be able to use the PIN before the invitation arrival time

The visitor might receive the PIN code immediately when the visit is created or a few minutes before the arrival time, depending on how Arke is configured