Tap the 'Visit' icon on the main menu to view your upcoming and placed on the bottom of the mobile screen. Arke will display your visit log where you can select a visit to view.
If a visit is missing, just pull down to refresh the page. To check each visit details, you just need to tap on the visit you want to see the visit details including status, timeline and PIN code.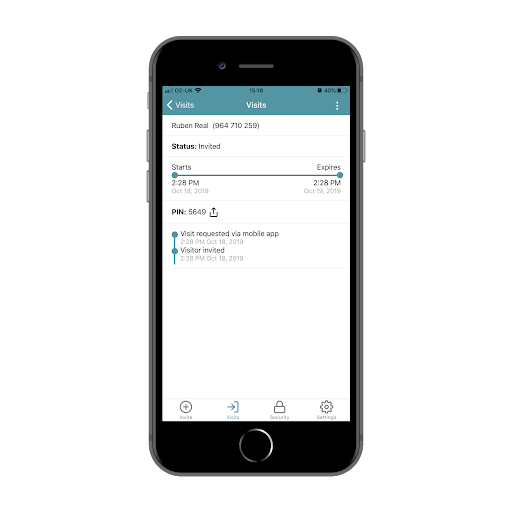 You can also share your visit PIN from this screen, see this article for more information.