Arke lets you send an email to the residents on your estate. This is useful for sending around notifications on policy, events or other general notices for your estate.
To send a message, click 'Messaging' in the Arke dashboard and then click the orange 'Send a broadcast message' button: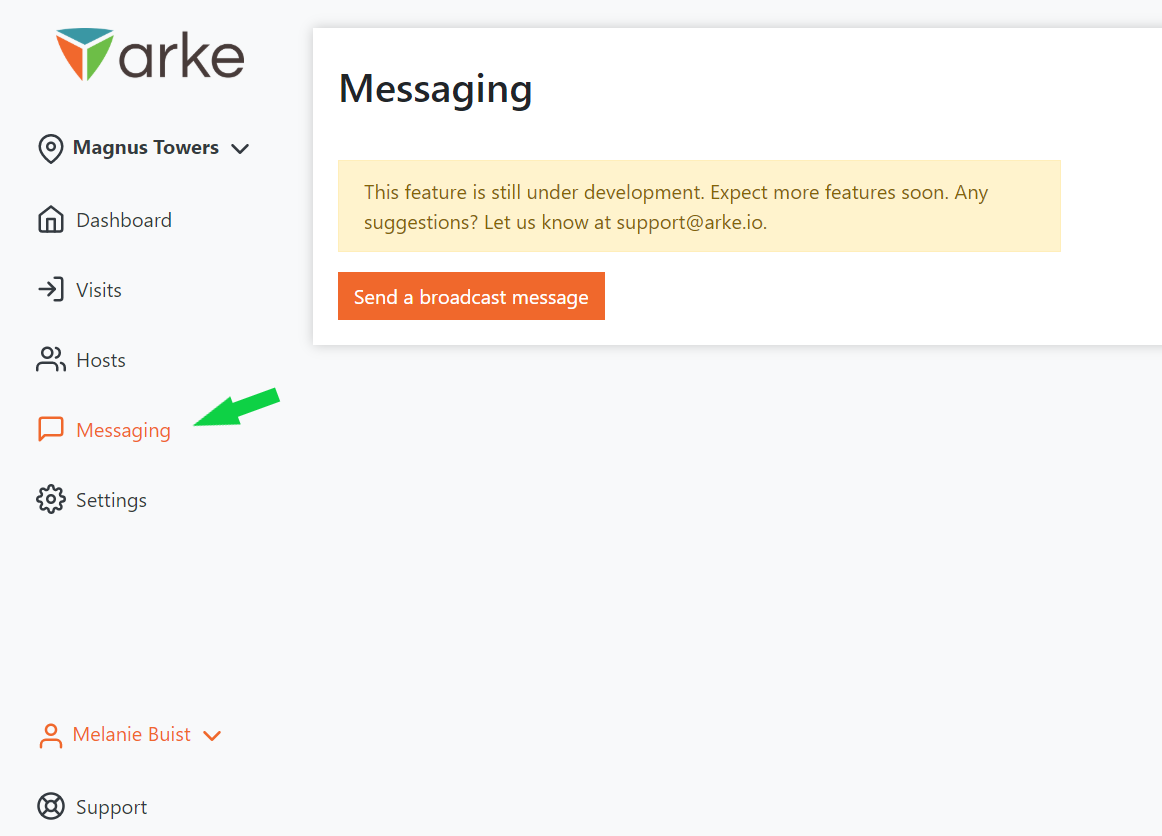 Next, you'll see the 'Broadcast a message to your estate' button. Enter the subject of your message and then write, or paste, the email that you want to send to your residents.
Finally, click the orange 'Send a message to X hosts' to send out your message - we'll send them an email notification:
Please note: residents need an Arke account to receive emails. If you have residents at your estate without an Arke account (shown in red underneath the send message button), our team can provide a list of their details so you can ask them to sign-up for an account.