When you've created a scheduled visit through your Arke app, a pop-up message will confirm that your visit is scheduled and that the visitor code will be created shortly before it's due to start.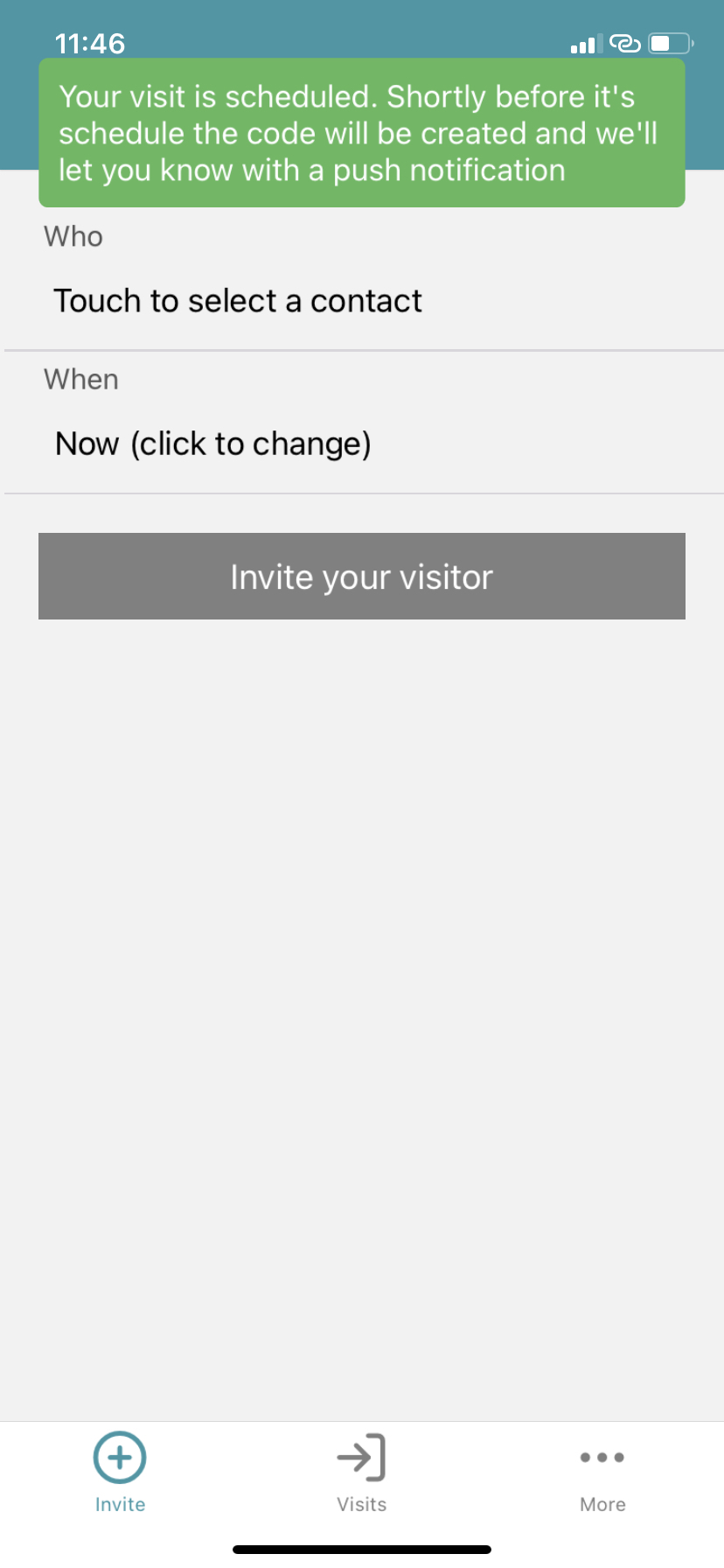 The status of the visit will show as 'scheduled' and the code will show as 'unknown' until just before the arrival time.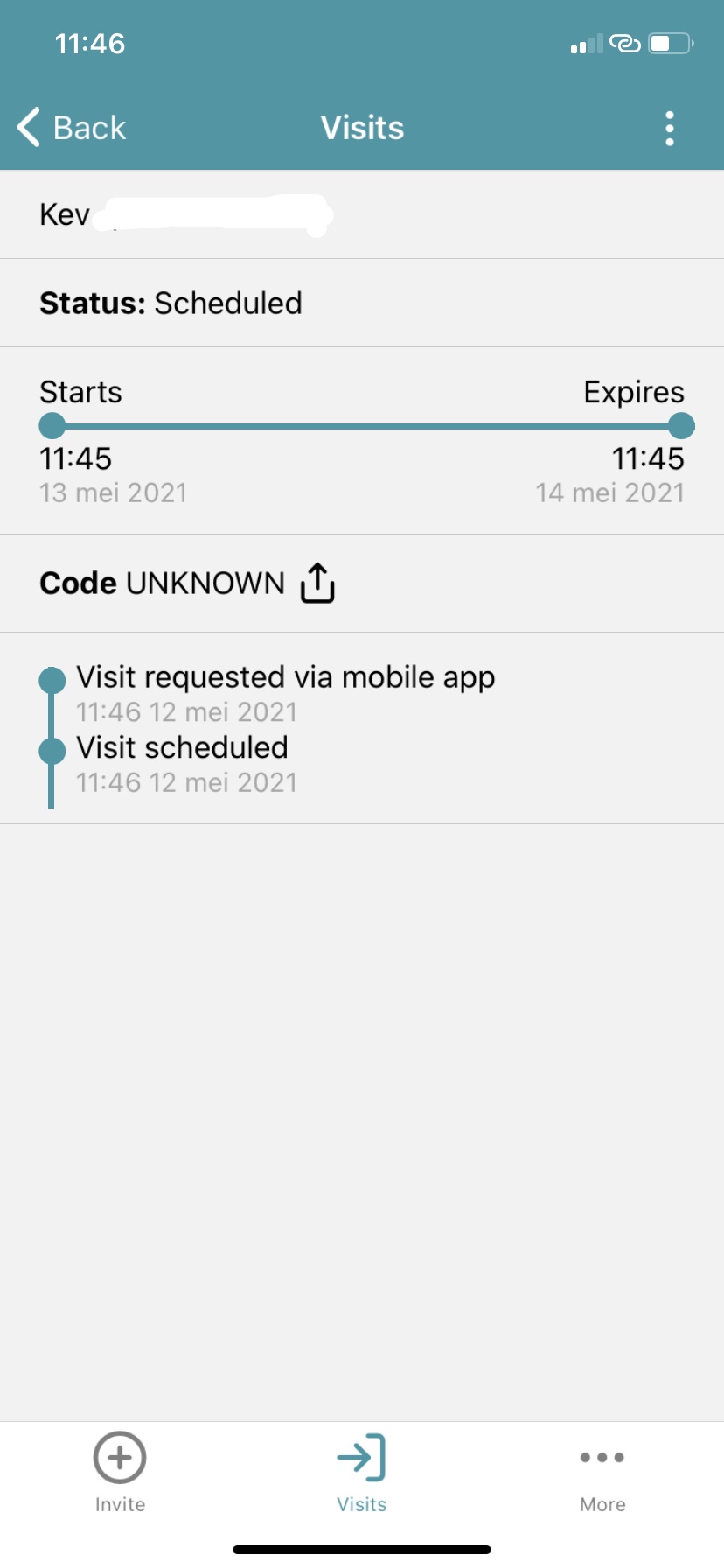 Just before your the visit starts, you'll receive a notification that the code for your scheduled visit is generated and sent out to your visitor.

From then the code will show on the visit on your Arke app as well, where you've also got the option to share it with your visitor.