The process to reset your password looks very similar when doing this from the website or mobile app.  Follow the steps below to easily reset your password, should you forget it or feel it needs updating:
From the login screen, click the link that says 'Forgot Password?'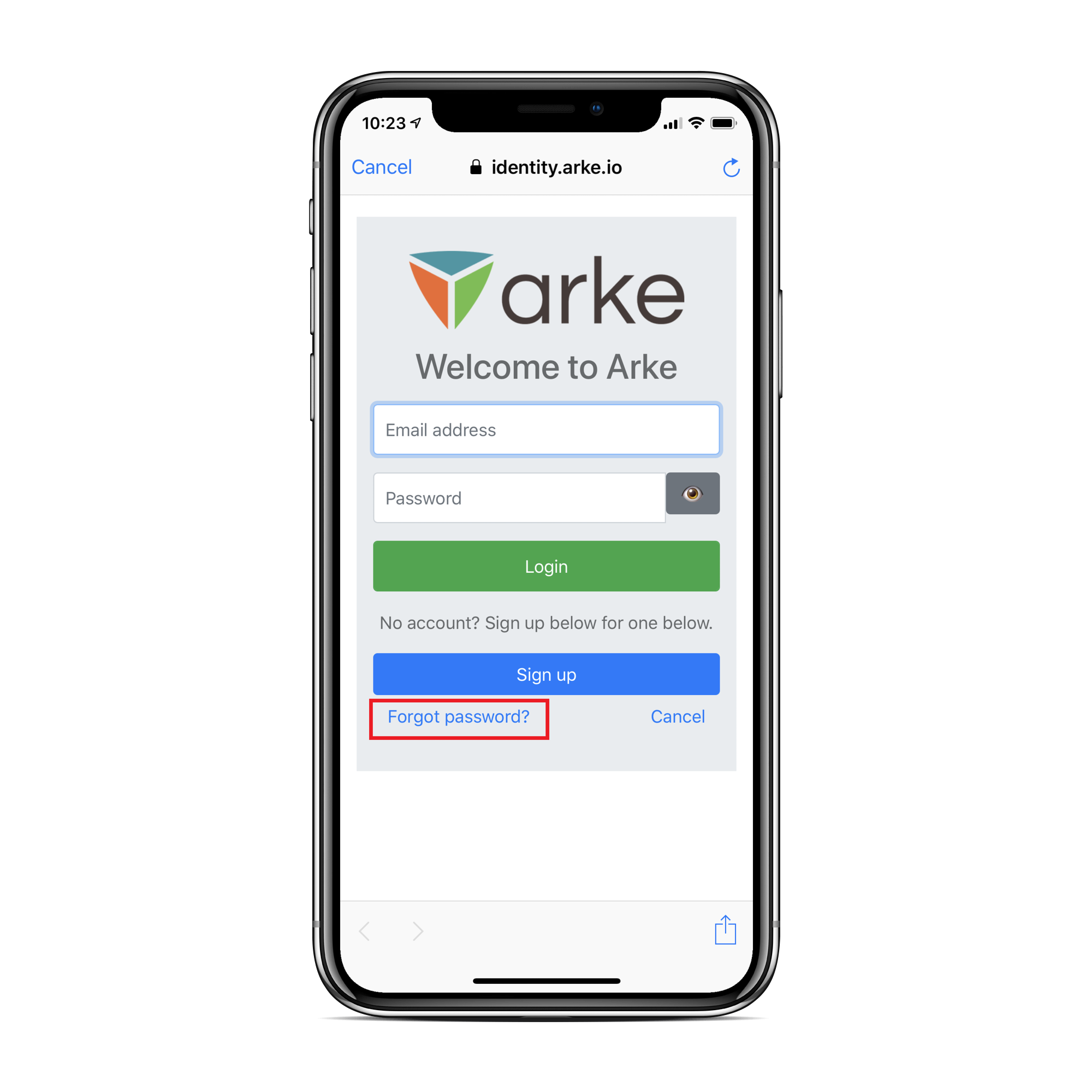 You will be prompted to enter the email address for your Arke account, from which you will be emailed with a link to reset your password.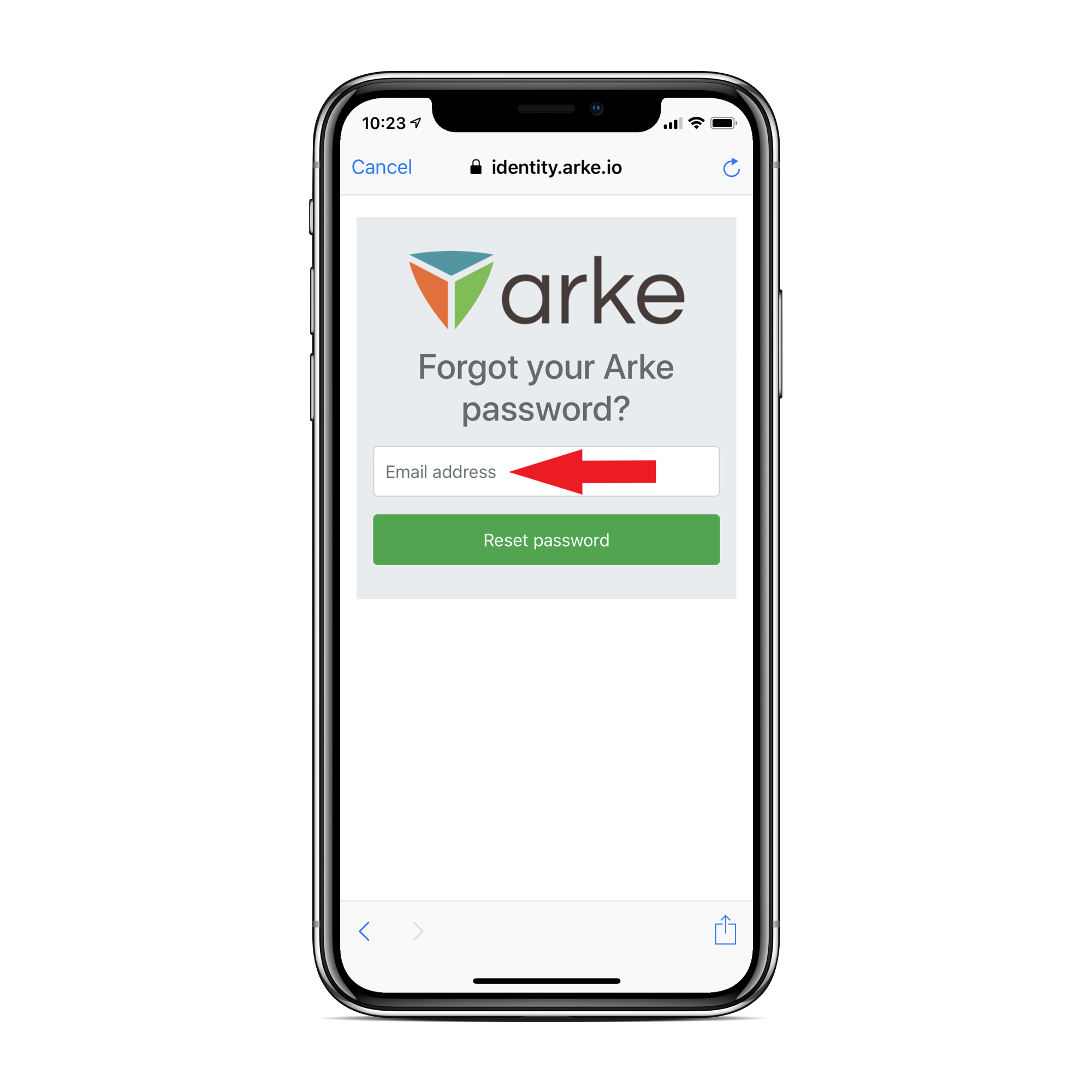 NOTE: When entering your email address, the Arke site will notify you if no account exists under the email address entered.  If you receive this notification, you may have registered your account under another email address.