The Arke Watchlist allows you to have a list of phone numbers that you would like to monitor.
You can add phone numbers to your watchlist, notifications can be sent to your management team and you can also block a visit being created for a specific phone number.
Configuring your watch list
To add a new phone number to your watch list, select 'Watchlist' from the menu on the Arke Dashboard and click the button on the top right that says 'Add new entry'.



You can enter a phone number of the visitor you'd like to track the activities of and add a description.
When you've added the phone number, you have additional options to:
Notify events to staff; this means all email addresses with a 'manager' as well as a 'security' role, will receive an email notification when a visit is created for this phone number through Arke.
Block visits; this means your residents won't be able to create a visit for this phone number through Arke anymore.


Once you've added the phone number and the description, it will appear in your watch list.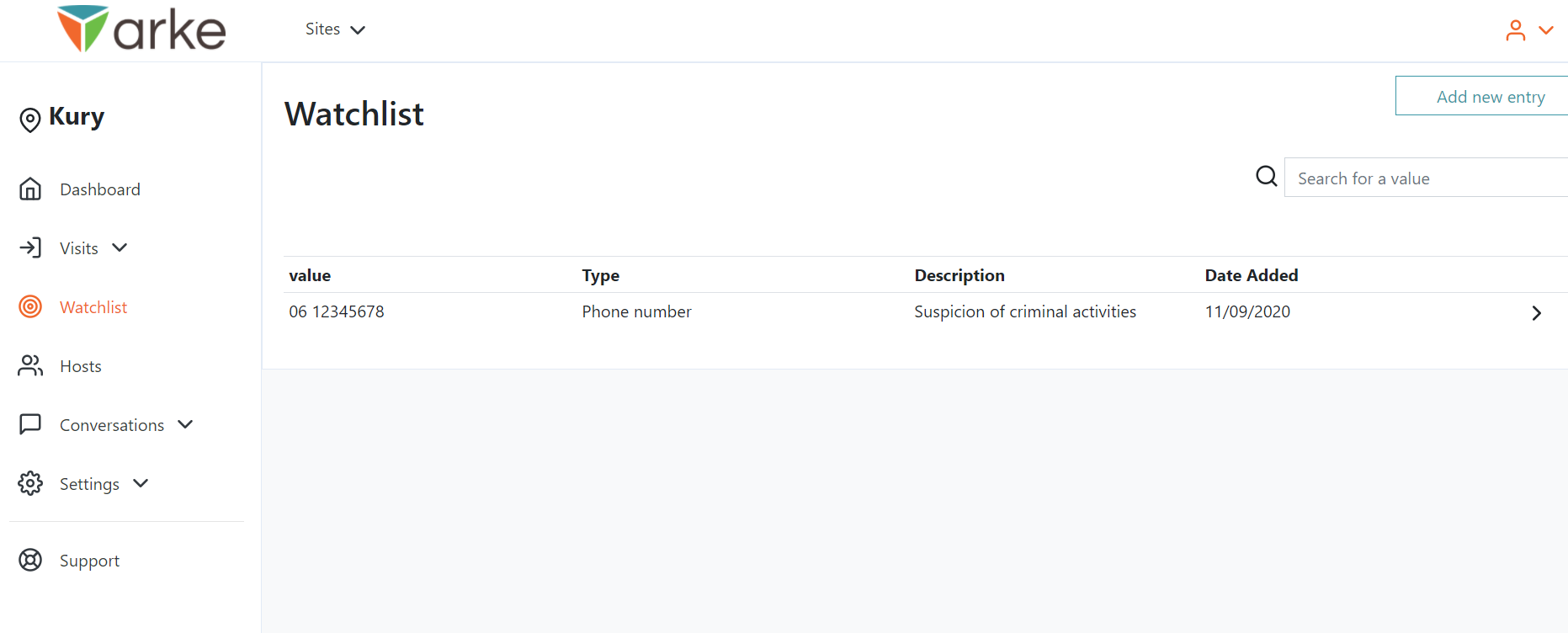 From there, you can select an entry to manage the details, see related events or remove it from your watch list.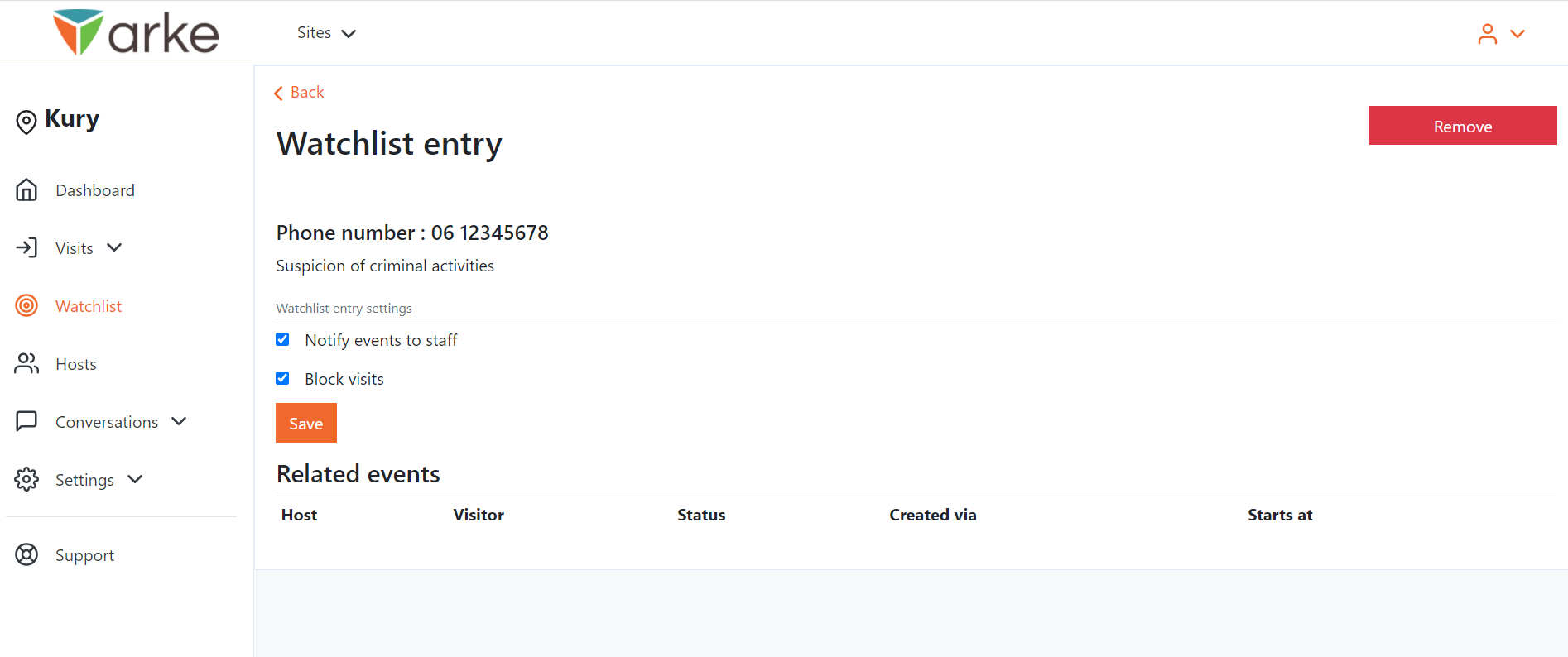 Please note that you can add entries that you might be suspicious of, but that you can also use this feature to get notified when a VIP or other person you might want to be prepared for is about to visit your estate.